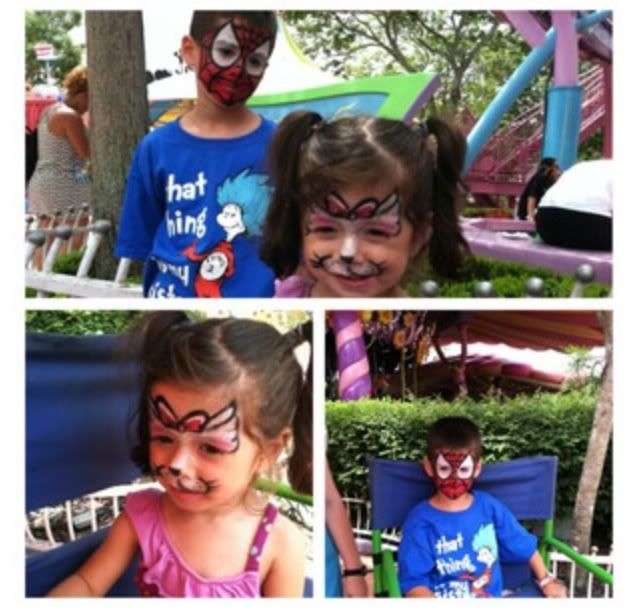 The blog has been a little lonesome these past few weeks. Well that's because we had our family vacation to Orlando Florida. It was amazing my patents flew in from England so we got some awesome quality time in, it's been a whole year since I've seen them and I've felt every one of those days especially with my mom having such poor health.
I feel so blessed to have had this wonderful experience and we made memories my kids will cherish forever... My daughter was in love with the Disney characters while my little boy loved all the action hero stuff at universal. I continue to return to Florida because I truly feel its a family orientated place.. We stayed at the beautiful Floriddays resort and I highly recommend it! The pool was first class my kids would of been happy never to leave!
I 100% recommend paying for a multi day hopper pass, yes they can be expensive but you have entry to all Disney parks for your days! And there is lots to see as well as shows, fire works, character meetings... Without a multi day pass you'll pay $80 pair person for just a day!
Saying goodbye always sucks but I will try and stay positive and look forward to more amazing family times to come and I want to thank god for the amazing parents he blessed me with.