Have you noticed how Valentines day has become so expensive these days.. can't help but feel its losing the true meaning. The gifts are becoming more expensive and the holiday in itself more corporate.
Yesterday I was at Walmart looking for a gift for my hubby from the kids.. I wanted a personal gift with meaning that didn't cost the earth.
And so we made this frame!! I really think its adorable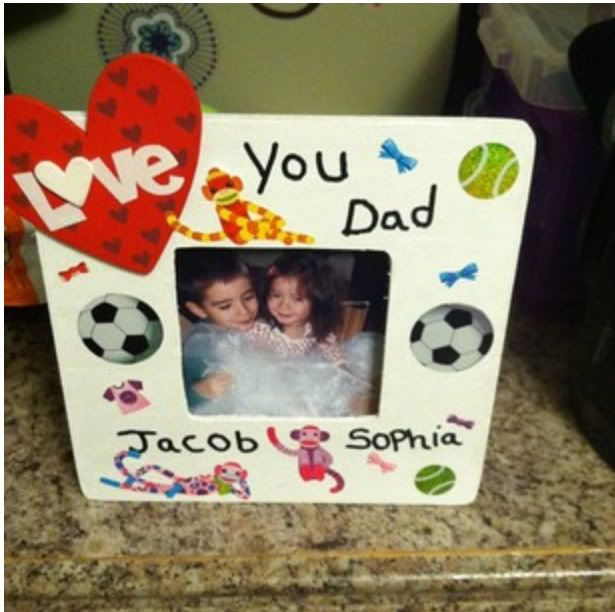 Price Break down:
Frame - 97c
Heart - 57c
Sports stickers - $1
Monkey stickers - $1
Painter pen - $2.44
Paint - 97c
= $6.95
We also got a plastic tub for cookies!
= $1.47
A yummy and cute gift don't you think? I feel the love that's for sure and my pocket doesn't scream in pain.